WITH US, YOU WILL...
At the Traditional Persian Night
Discover
Discover the taste of first-hand Persian culture and traditions
Experience
Experience the magic of Persian storytelling along with Persian classical music
Enjoy
Enjoy eating traditional Persian dishes in a quiet and pleasant atmosphere
WHO WE ARE...
Persian culture, customs, traditions, literature and music.
It is about 10 years we are active in the field of tourism and during this period we have well understood the interests and needs of travelers to Iran. We found that tourists, after a busy day of doing city tours and visiting attractions, cannot make beneficial use of their time in the evening due to lack of enough nightlife and entertainment activities.
On the other hand, we believe that tourists, during their visit to Iran have less opportunity to become familiar with and experience the intangible tourism attractions of this country such as culture, literature and music. So, we tried to meet the needs of travelers after their daily tourism activities by taking advantage of these concepts.
Hence, we as a qualified and motivated team decided to arrange such an event with the aim of creating the opportunity for our guests to touch and become more familiar with Persian culture, customs, traditions, literature and music.
Your opinions and offers will light our path in the future…
Our Team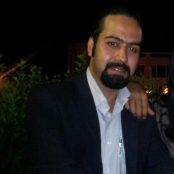 A young, talented and experienced artist. He got his undergraduate degree in Electrical Engineering. And now he is a graduate student in Persian literature in Yazd University. For about 15 years, he has been active in music and it is 10 years he has been specializing in playing the Setar, one of the most famous Persian classical music instruments. He has performed in numerous national concerts and festivals and has been featured in many festivals.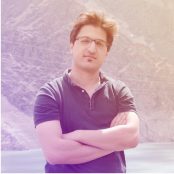 Very interested and highly motivated in tourism. He got his bachelor's degree in Computer Engineering (Software) and continued his postgraduate studies in business administration. He is a very experienced photographer and highly skilled graphic artist.
S. M. Masoud Seyedhassani
Masoud has been active in tourism for about ten years. He began his activity as a tour guide in this field. He got his bachelor's degree in Computer Engineering (Software) from Yazd University. Then, he went to the UK to continue his studies for master's degree. Due to his great interest in tourism and his work experience, he got his master's degree in Tourism Management and graduated with Merit from the University of Surrey, UK.
Traditional Persian Night
Includes...
 

·         Welcome drink

·         Live Persian classical music (The Setar playing)

·         Reading a very famous Persian story (With musical accompaniment)

·         Fresh fruits

·         Yazdi cake with bitter orange blossom tea

·         Narrating funny and informative Persian anecdotes

·         A delicious three course dinner

·         And…